How to Accumulate MYMTN Free 500MB Welcome Bonus Cheat
We're glad to announce to you that the MyMTNApp welcome bonus accumulation cheat which was blocked late last year is now back and kicking 🐱‍🏍😎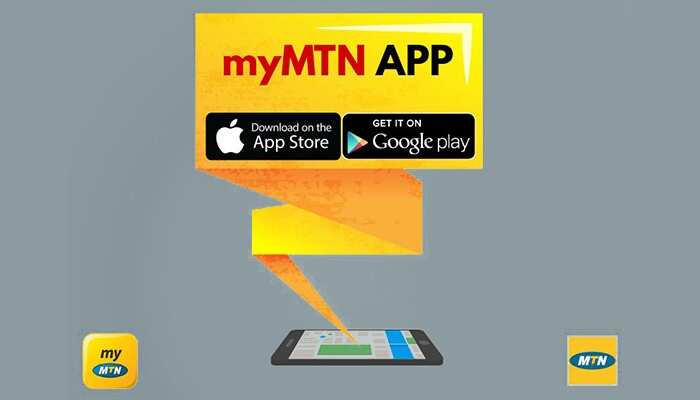 Although it works a bit different this time; I believe the majority of us will benefit from it, it works perfectly and you can accumulate as much data as you need within minutes.
However, the downside of this MyMTN 500MB accumulation tweak is that it only works for Welcome Back sims only as being confirmed by us.
But who knows if using another sim not registered on the app might work out fine for you? well, if that's the case with you then congratulation.
Without much talks let's get started on the latest method of accumulating the MYmtn 500mb welcome bonus.
Requirements;
Get a new welcome back sim and register it in any mtn centre close to you,
Recharge N100 and make a call on the sim to activate it,
Download MYMTN App from Playstore
MyMTNApp Free 500mb Welcome Bonus Accumulation Process 2020
Now, follow the below step to accumulate the welcome bonus on your welcome back sim,
Launch the MYMTN app and signing with the new number,
Just wait for a minute or less and you should get a pop up on the screen congratulating you on getting Free 500mb welcome bonus.
Just chillax and follow the below steps properly;
Hit the "Not now, Maybe Later" button
On the next screen, you'll see ((Y'ello Lukastech, you have been rewarded with 500mb free data + a free offer. Click to activate data and crack the egg to view offer!!)
Now, go to your settings and change your network connectivity to 3G or 2G(Preferably)
Then, re-visit your MYMTN APP and click on the activate bonus button and click the back/return button immediately.
Repeat the above step continuously until you're tired of accumulating the bonus.
Tips: (Make sure your network is set to 3G only to ensure your connection speed won't be fast before pressing the exit button)
💥 💥 💥
> dial *131*4# to check data balance.

> Accumulated Data bonus is valid for 24hours.
That's all friends, enjoy this offer while it lasts.
Please, remember to share this post and drop comments below for assistance.
Lukastech Blog and its contents are protected by
COPYRIGHT LAW (DMCA)
with high-priority response rate. Reproduction without permission or due credit link back will cause your article(s) to be removed from search engines and disappearance of Ads on that page if monetized with Adsense.
About Lukastech Blog
Lukastechs.com Is A Top Tech Blog That Provides Free And Cheap Browsing Cheats On Mtn, 9mobile, Glo And Airtel, How-to's, Tech News, Online Wealth Tips And Social Media Tricks.